Coding News webpart : SPFX and Teams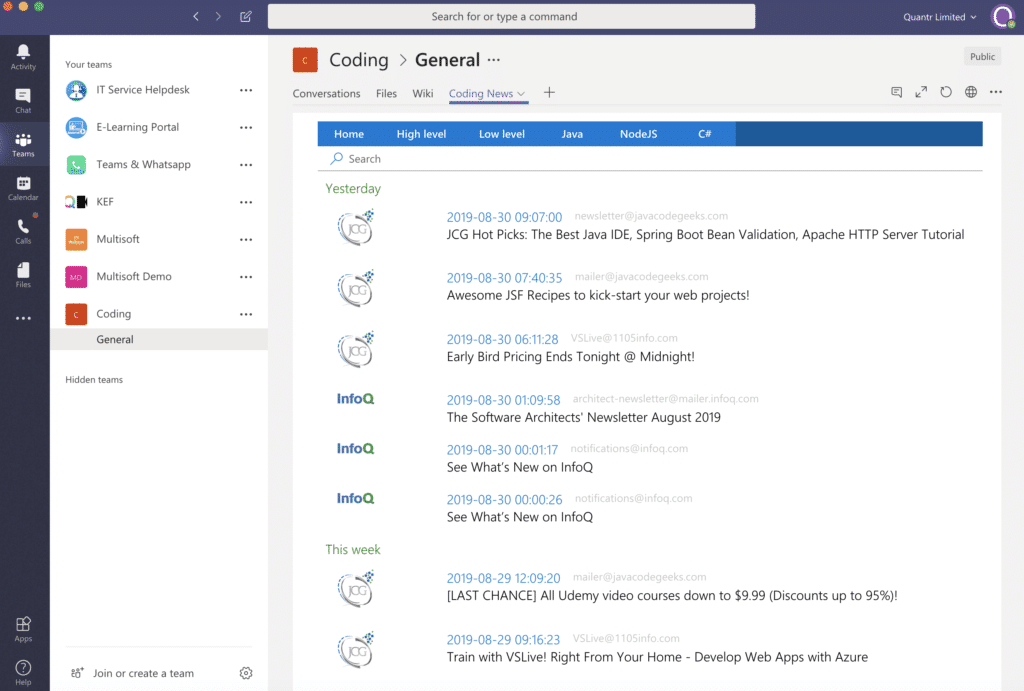 We were using whatsapp to send out SharePoint related coding news to my colleagues. We found out we have a better solution, it is SharePoint+Teams. We build a tailor made webpart in SharePoint to display all coding news by catalog. Since SPFX webpart work in teams too, we simply add it to teams, add all my colleagues into that channel. Now i can select the news I think it is valuable and redirect to channel by clicking one single button, shorten the time i was manually to copy-and-paste to whatsapp. And I can manually monitor who has read that news too.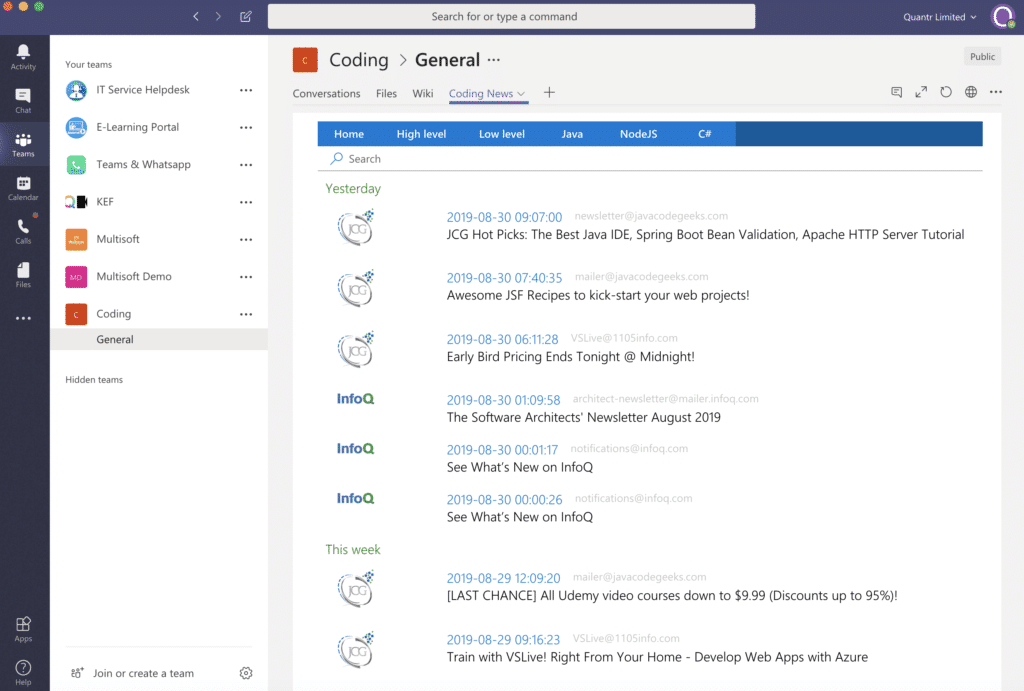 We are using Microsoft flow to collect all coding news, it is easy and fast. I use my Office 365 mail to subscript many programming newsfeed, add a rule to save them to a folder. Then my flow push them to SharePoint. I just used 5 mins to build it.