First try Tableau with SharePoint Online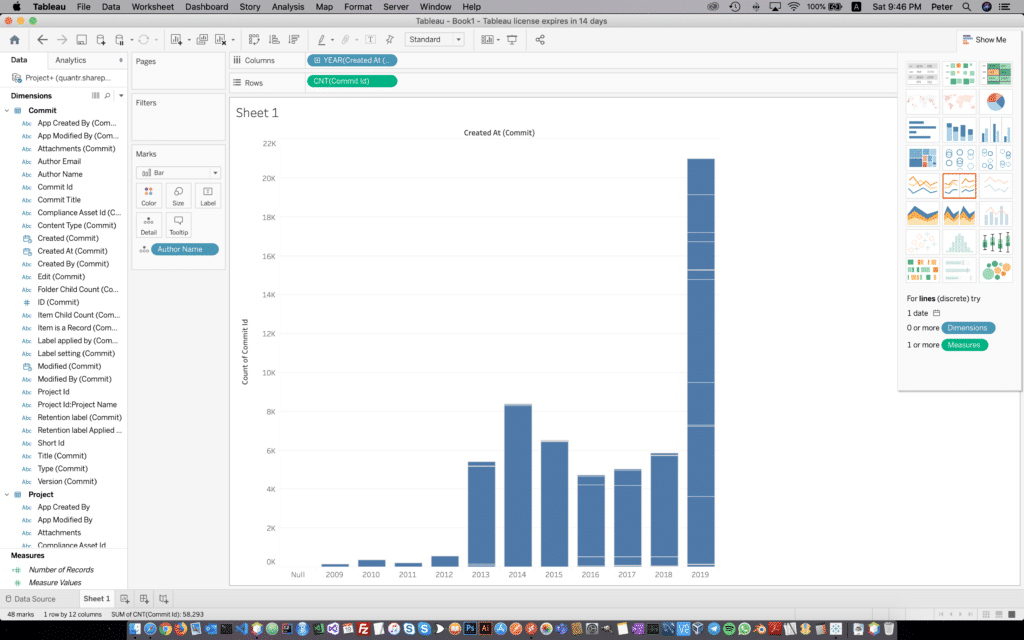 We have been using Microsoft PowerBI to build dashboard and report based on SharePoint list. Now we tried Tableau out, I have two lists on SharePoint, first one is storing gitlab project information, which has 2,355 records. Second list is storing git commits information, which has 135,467 records. When i start connect Tableau to SharePoint, it is quite smooth and i just need to install their SharePoint driver. Constructing a data source is easy, similar experiences than PowerBI. But when i am going to build a chart, it take over 3 mins to load the data, at this point PowerBI is much quicker.
If i change the data relationship (change the FK keys between lists), it also take few minutes to refresh. This is a major pain point.